 Publication details
Publisher: Springer
Place: Berlin
Year: 2018
Series: Outstanding Contributions to Logic
ISBN (Hardback): 9783319962733
ISBN (eBook): 9783319962740
Full citation:
Geoffrey Hellman, Roy T. Cook (eds), Hilary Putnam on logic and mathematics, Berlin, Springer, 2018


Hilary Putnam on logic and mathematics
Outstanding Contributions to Logic

| 9
Springer
2018
Abstract
This book explores the research of Professor Hilary Putnam, a Harvard professor as well as a leading philosopher, mathematician and computer scientist. It features the work of distinguished scholars in the field as well as a selection of young academics who have studied topics closely connected to Putnam's work.
It includes 12 papers that analyze, develop, and constructively criticize this notable professor's research in mathematical logic, the philosophy of logic and the philosophy of mathematics. In addition, it features a short essay presenting reminiscences and anecdotes about Putnam from his friends and colleagues, and also includes an extensive bibliography of his work in mathematics and logic.
Cited authors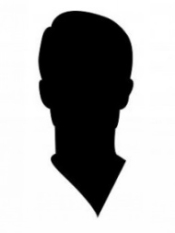 Putnam Hilary
Publication details
Publisher: Springer
Place: Berlin
Year: 2018
Series: Outstanding Contributions to Logic
ISBN (Hardback): 9783319962733
ISBN (eBook): 9783319962740
Full citation:
Geoffrey Hellman, Roy T. Cook (eds), Hilary Putnam on logic and mathematics, Berlin, Springer, 2018